We treat many conditions such as Hormonal issues, PCOS, PMS, Acne, Menopause, Digestive issues,  Food Intolerances, Parasites, IBS, Crones, Colitis, Constipation, Bloating,  Joint issues, Arthritis, Osteoporosis, Brain and Memory issues, Insomnia, Anxiety, Detox and Weight loss, Heavy Metal Detox, etc.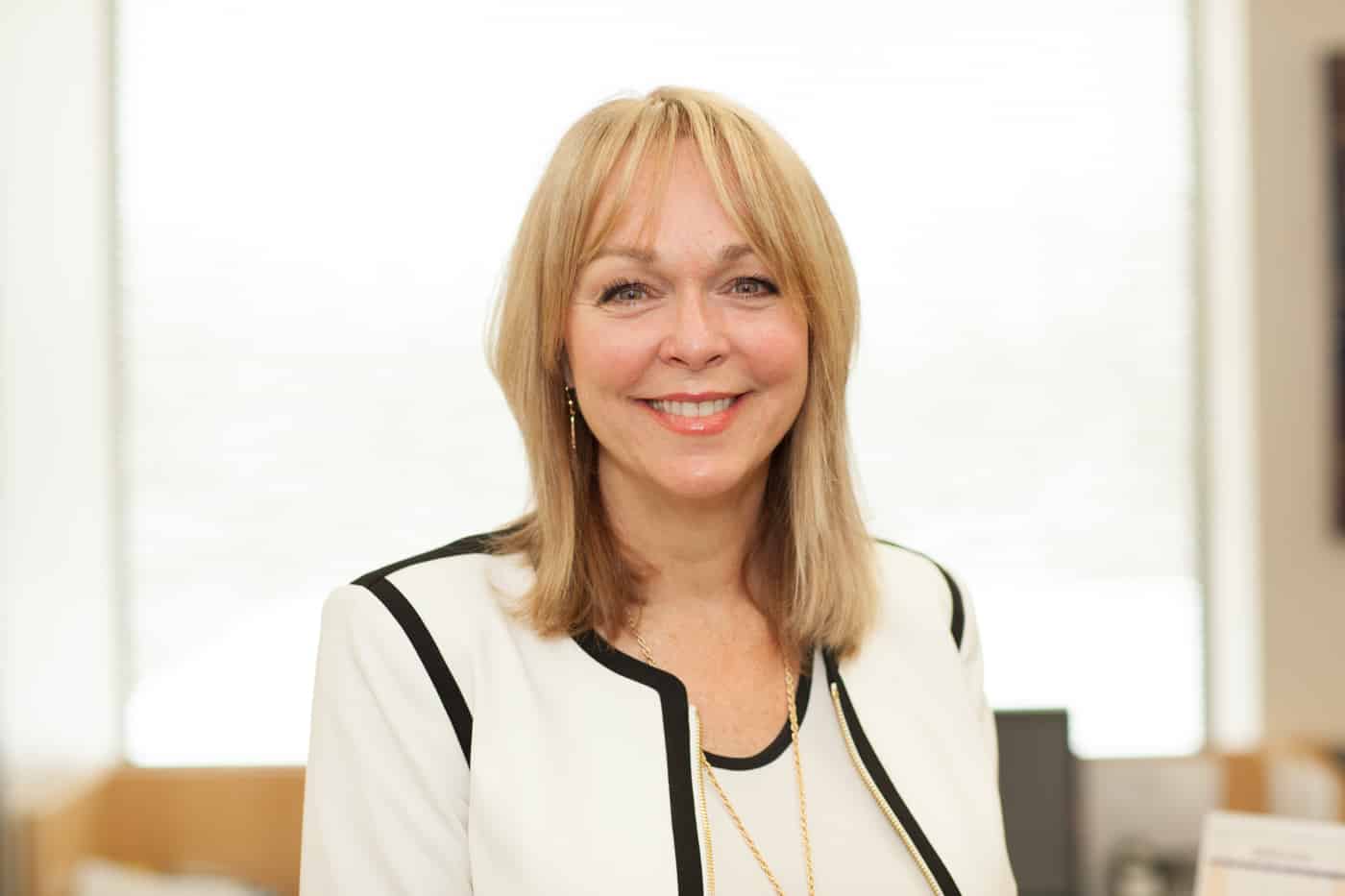 Dr. Janice Shouldice B.A., R.N.C., N.D.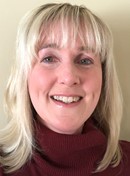 DR. VICKI COMEAU , B.A., C.M.R.P., N.D.
Dr. Vicki Comeau N.D., has been recognized as one of the top Naturopaths in York region for several years, awarded by the Era Banner.
After completing her B.A. from York University she travelled across Canada participating in seminars to assist people in learning better financial strategies to improve their lifestyle.   After 2.5 years she decided to return to school and join the Canadian College of Naturopathic Medicine program which would allow her to continue her passion in helping people.
In 2000, Dr. Vicki Comeau N.D., successfully graduated as a naturopathic doctor and has been in private practice since, now treating patients using a variety of modalities, including nutrition, supplements, botanical medicine, Phytogen & Gemmo (plant stem cells) therapies, homeopathy, Matrix Repatterning (body therapy) & Bioflex laser therapy.
Dr. Vicki Comeau N.D., utilizes an electro dermal testing device called the BioMeridian system.  The BioMeridian system allows her to conduct a comprehensive evaluation to help her identify underlying causes of an individual's illness based on acupuncture meridians.    Additionally, this system can be used to assess body system and organ strengths and weaknesses before serious physical conditions even manifest, therefore being an ideal tool for preventative health care.   The BioMeridian system is able to test all the major organ systems in the body, including the lymphatic system, nervous system, digestive system, hormonal system, respiratory and cardiovascular system, as well as individual organs such as the liver, kidneys, pancreas, etc.
This technology is also very helpful during follow-up visits to assess the effectiveness of any therapeutic program Vicki has prescribed, thereby providing a more objective measurement of improvement.
Dr. Vicki Comeau N.D., has always enjoyed the continuous learning aspect of being a Naturopathic Doctor.   One year she enrolled in a course that led her to the practice of Contact Reflex Analysis (CRA).  This was a technique based on contacting various reflex points on the body which identified causes of imbalance the person was having and what could be done or given in order to help correct that imbalance.  What fascinated Vicki about this was that this was strictly a hands on technique that did not require any equipment.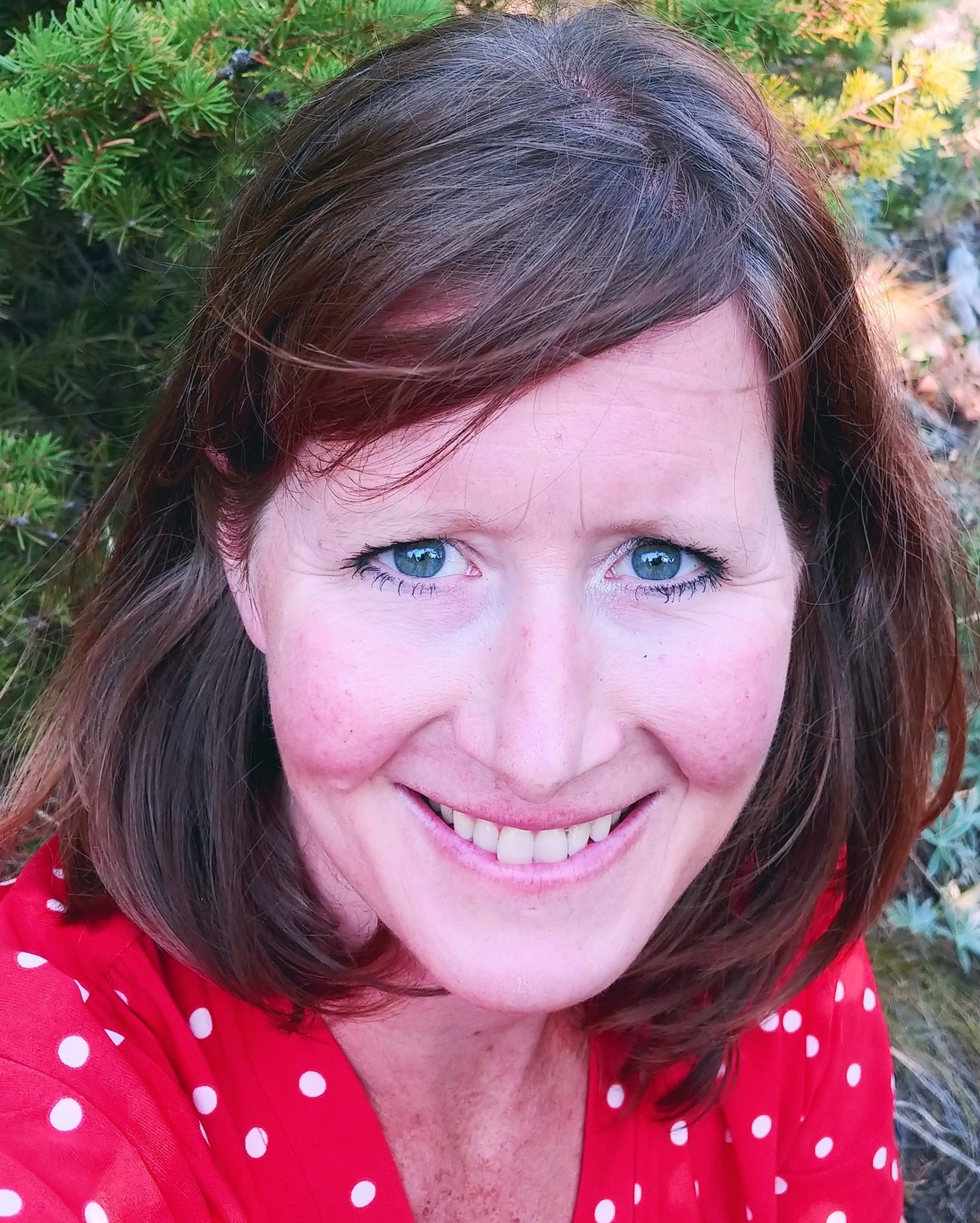 DR. GUDRUN WELDER BSc., N.D.
Dr. Gudrun's N.D., love for natural health started as a young child. She grew up in a small town in the Rocky Mountains called Kalispell, Montana. This facilitated her close relationship with nature. She was always fascinated with plants and trees. As a teen she took survival courses and studied how indigenous people around the world embraced nature. She attended undergrad in Santa Fe, New Mexico where she received a bachelor of science degree in biology and chemistry. She began her career at a genetic engineering laboratory, cloning genes to use in toxicology testing for large pharmaceutical companies.
Her first hand experience in pharmaceutical research helped her to become adept at discerning the qualities of legitimate scientific literature and research. She left her career in genetic engineering and began working in natural pharmacies and herbal dispensaries. Her studies continued in Santa Fe where she worked for several local herbalists growing herbs and food, making tinctures, natural cosmetics and therapeutic products for market. Her interests took her across the globe to Nepal, India, Japan, Mexico and Ireland.
Over the next 10 years she received intensive individual mentorship from many natural health care practitioners and went on to receive her Registered Polarity Practitioner Certification from the New Mexico Academy of Healing arts. In 2010 Dr. Gudrun N.D., chose to relocate to Toronto and become a Naturopathic Doctor. This allowed her to practice both conventional and traditional healing.  In 2020 Dr. Gudrun N.D., was lucky enough to win the Era Newspaper reader's choice award for #1 Naturopathic Clinic In Newmarket.
Dr. Gudrun N.D., takes a very practical approach when addressing her patients' needs. Combining current diagnostics, blood work and physicians reports with compatible, safe and effective natural methods, she helps her patients towards recovery.
Dr. Gudrun N.D., excels in and is committed to bringing people's systems back into balance. She has a focus in allergies and sensitivities, autoimmune and endocrine disease (thyroid, diabetes, skin problems, fertility, weight loss, menopause, low libido) and is masterful at treating pain and injury. Dr. Gudrun N.D., is an unassuming practitioner who methodically takes into consideration every aspect of an individual (from emotional to physical) before suggesting treatment. She finds great joy in working with anyone who is up for considering new avenues toward better health.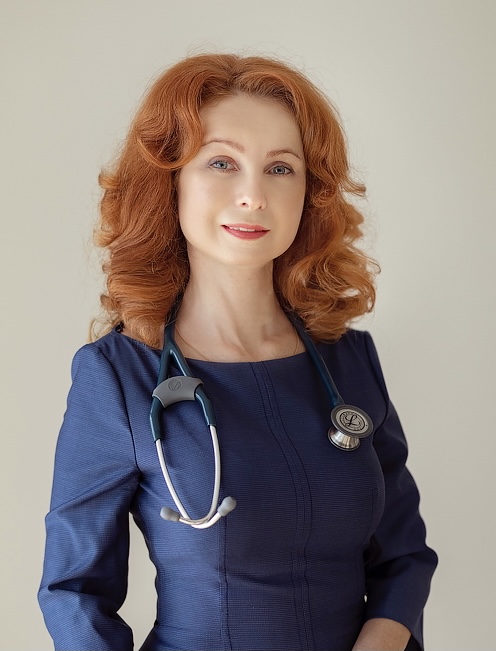 Tatsiana Vovk
Dr. Tatsiana is a licensed and registered Naturopathic Doctor located in Newmarket. She holds a Doctor of Naturopathy degree from the Canadian College of Naturopathic Medicine. Prior to becoming a Naturopathic doctor, Dr. Tatsiana pursued a career in conventional medicine, working as a Medical Doctor in Belarus for several years. She also has a Master's in Business Administration (MBA) from the Belorussian State University. She is a member of Canadian Association of Naturopathic Doctors (OAND & CAND) and registered with the College of Naturopaths of Ontario in Good Standing.
She is currently accepting new patients at the clinic and offers free 15-minute discovery sessions where you can discuss your health goals and how you may benefit from the services she provides.
Her Naturopathic approach includes:
* Comprehensive Health Assessment,
* Functional Diagnostic Testing, 
* Clinical Nutrition,
* Acupuncture,
* Herbal Medicine,
* Massage / Naturopathic Bodywork (for relaxation, headaches, neck and back discomfort, chronic pain, and/or enhanced athletic recovery)
* Homeopathy
* Lifestyle Counselling.
Dr. Tatsiana works with patients of all ages: children, adolescents, adults, and seniors.  
The diagnostic skills that she has honed from her previous medical experience along with the holistic view she obtained in Naturopathy allows her to provide high quality service and the care that you deserve!
She surely knows that our body is the only way for our soul to live on this planet, and therefore we must take care of it. Her approach is based on a holistic view and finding a primary root cause of health concerns.
Dr. Tatsiana's areas of Interest:
Digestive disorders, Food sensitivities
Fatigue, Sleep issues, Stress management
Mental Health – anxiety, depression, etc
Weight Management
Skin Health and Skin Care – acne, eczema, rosacea, anti-aging, etc.
Immune dysfunction & Allergies
Pain and Injury Management
Children's Health
Women Health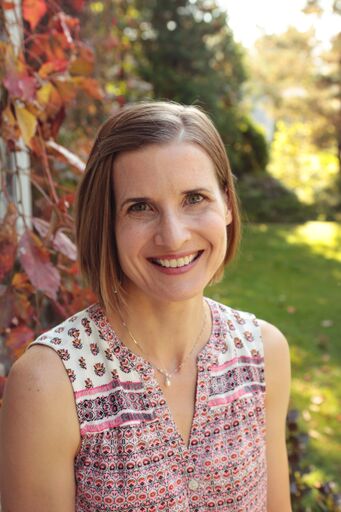 Dr. Lisa Adams
Dr Lisa N.D., is a registered Doctor of Naturopathic Medicine and Women's Health Coach practicing for over 10 years. Her clinical focus is in women's and children's health, mental/emotional wellness, and fertility. She excels at creating thriving families through her passion of helping tired and stressed Moms feel like themselves again and optimizing children's health.
Dr Lisa N.D., understands how challenging and hectic everyday life can be! This is why she has developed a specialized and individualized approach to helping everyone succeed in optimizing their health, achieving their goals, and creating a lifestyle that lasts for themselves and their families- no matter from where they are starting or how busy they may be. She does this by working like a detective to uncover weaknesses as well as strengths in your body, habits, and genetics in order to highlight the next best steps to feel your best. Realistic, individualized and evidence based recommendations are the cornerstone of her practice.
Dr Lisa N.D., loves coffee, cooking, and staying active by doing yoga and enjoying nature hikes with her feisty eight year old daughter. She is currently accepting new patients at the clinic and offers free 15 minute health discovery sessions where she shares a bit of her particular approach to health care to see if you would qualify as a good fit for her practice.
Dr Lisa N.D., is a graduate of the Canadian College of Naturopathic Medicine (CCNM) in North York, Ontario, where she participates as a mentor to students and has been a teaching assistant for various courses and exams. She is also a graduate of the University of Guelph's Nutritional and Nutraceutical Sciences program, an active member of the Ontario and Canadian Association of Naturopathic Doctors (OAND & CAND), the Pediatric Association of Naturopathic Physicians, and registered with the College of Naturopaths of Ontario (CONO), under the Regulated Health Practitioners Act (RHPA).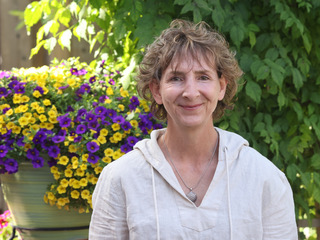 Christina Haverkort, R.M.T.
Christina's interests in natural health and healing began in 1996. She explored alternative medicine to reduce stress on her body and mind from rigorous work in the renovation field while living in Vancouver, BC. She was also an avid cyclist, snow boarder and hiker, so activity was constant and… injuries occurred . It was in 2006 when she began her studies in energy medicine to understand a fuller scope of health and wellness. After dividing her time between her distance energy healing practice and renovation work, she returned to school for Massage Therapy. Graduating in 2015 in Toronto, she moved back to BC to begin her massage therapy practise. Having suffered a significant concussion and upper cervical injury a year before leaving, this experience led her to understanding the significant impact on the rest of the body and multiple body systems. She was very fortunate to have worked along side two very skilled therapists in BC, while seeking other therapy to address the cervical injury. Christina moved back to Ontario in 2022 and has resumed her massage therapy practice after a near fatal injury in the summer of 2021. Much of her experience stems from her own injuries and understanding of how to treat them.
Christina's skills include, her own soft tissue methods, educating her patients on postural alignment, craniosacral therapy (CST), visceral, osteopathic techniques, fascia manipulation (FM), muscle energy technique (MET) and connective tissue release. In addition she provides support to the nervous system for stress and anxiety.
"Using an intuitive approach, I look at massage therapy as treating the body as a whole,
manipulating soft tissue following through the deep fascia lines, increasing circulation and bringing tissue back to its primary function and encouraging deep relaxation."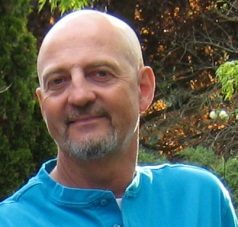 Dave Huff – Honours B.A., BAT, CBP, Par.BP
Dave is a Certified BodyTalk Practitioner, PaRama Practitioner and BodyTalk Access Trainer. In 2010, Dave founded the Ontario BodyTalk Assocation and continues to consult as Chairperson Emeritus. A former member of the International BodyTalk Association's Ethics Committee, Dave is highly respected for his support and contributions to the growth of BodyTalk.
From a very young age, Dave grew up with severe allergies and migraines for which traditional approaches provided no little to relief. As Dave's corporate success grew, so did the responsibilities, fancy titles and stressors. Irritable Bowel Syndrome crept in, his spine was compressing and the allergies had spread to include foods.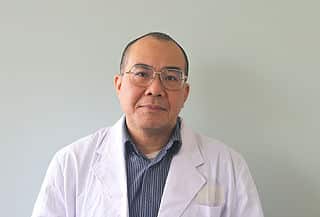 Wei-Xiong (Victor) Cao
R. Ac, R. TCMP, RMT
Wei-Xiong (Victor) Cao is a Registered Acupuncturist, Registered Traditional Chinese Medicine Practitioner and Registered Massage Therapist. He graduated from the Guangzhou University of Chinese Medicine in China.
Due to the great support from family (his grandfather was a very famous TCM doctor), he realized that his true calling was in Natural Medicine.
Inheriting two generations of TCM experience, Victor's areas of expertise include Headache, Migraine, Hypertension, Palpitations, Insomnia, Dizziness & Vertigo, Anxiety, Depression, Stress, Digestive Disorders – heartburn, epigastric pain / gastralgia, upset stomach, acid reflux, gastric hyperacidity, acute & chronic gastritis, peptic ulcers, gallstones, diarrhea and constipation, Women Health – menstrual cramps, irregular periods, amenorrhea, Climacteric Syndrome (Menopause) and Premenstrual Syndrome (PMS),
In his spare time, Wei-Xiong (Victor) Cao enjoys practicing meditation. He has obtained many health benefits through the slow, controlled movements and meditative practice. He occasionally incorporates some of the movements of meditation as a treatment modality for his patients. When Victor is not practicing meditation, he enjoys reading some classical prescriptions and notes about traditional Chinese medicine experience passed down to him by his grandfather.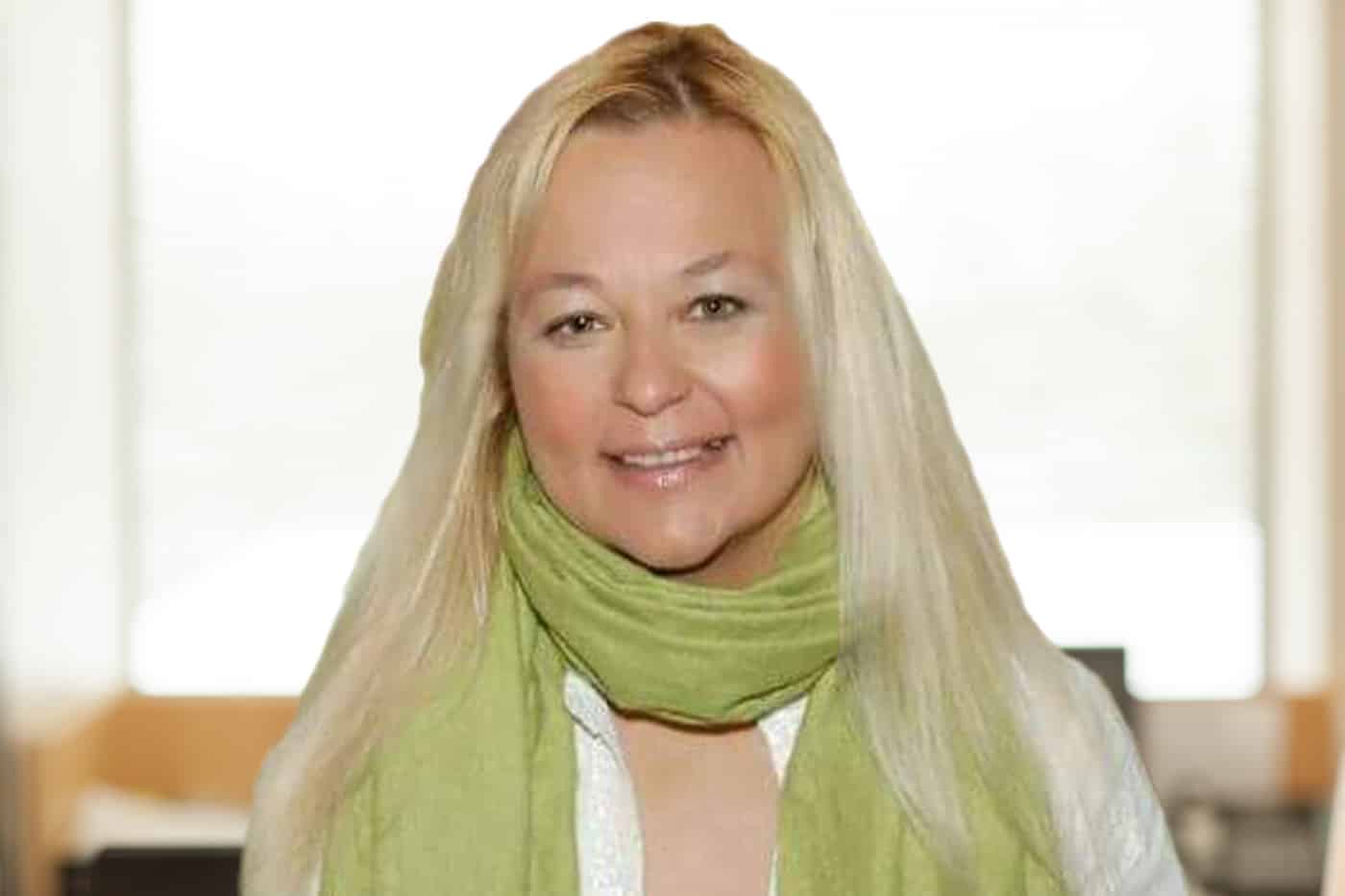 Alicia Gonzalez
After she completed her studies in homeopathy on 2009, immediately after she specialized in "Heart Health".  She was trained by Dr. Harry Eldwart renowned Naturopathic Doctor in America, with whom she became a certified Technician to operate a medical device called D.P.A., Digital Pulse Wave Analyzer.  Since that time she has performed thousands of tests for early detection in heart disease, the number 1 killer around the world, and increasing number in US and Canada every year.  She has become in a great educator for our Canadian community and successfully treated over 90% of her clientele using a natural combination of plant and mineral base ingredients to promote Nitric Oxide production in the human body to reverse heart disease.  She wrote health related articles for the last 9 years in the Wellbeing health magazine that used to rich thousands of families every season.