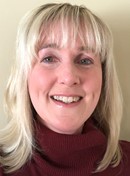 DR. VICKI COMEAU , B.A., C.M.R.P., N.D.
N.D.
Designation: Naturopathic Doctor
Years in Practice: 21
Professional school: Canadian College of Naturopathic Medicine
Professional Association Memberships: Canadian Association of Naturopathic Doctors. The College of Naturopaths of Ontario
Health Insurance Coverage: Covered under most extended health care plans
Dr. Vicki Comeau N.D., has been recognized as one of the top Naturopaths in York region for several years, awarded by the Era Banner.
After completing her B.A. from York University she travelled across Canada participating in seminars to assist people in learning better financial strategies to improve their lifestyle.   After 2.5 years she decided to return to school and join the Canadian College of Naturopathic Medicine program which would allow her to continue her passion in helping people.
In 2000, Dr. Vicki Comeau N.D., successfully graduated as a naturopathic doctor and has been in private practice since, now treating patients using a variety of modalities, including nutrition, supplements, botanical medicine, Phytogen & Gemmo (plant stem cells) therapies, homeopathy, Matrix Repatterning (body therapy) & Bioflex laser therapy.
Dr. Vicki Comeau N.D., utilizes an electro dermal testing device called the BioMeridian system.  The BioMeridian system allows her to conduct a comprehensive evaluation to help her identify underlying causes of an individual's illness based on acupuncture meridians.    Additionally, this system can be used to assess body system and organ strengths and weaknesses before serious physical conditions even manifest, therefore being an ideal tool for preventative health care.   The BioMeridian system is able to test all the major organ systems in the body, including the lymphatic system, nervous system, digestive system, hormonal system, respiratory and cardiovascular system, as well as individual organs such as the liver, kidneys, pancreas, etc.
This technology is also very helpful during follow-up visits to assess the effectiveness of any therapeutic program Vicki has prescribed, thereby providing a more objective measurement of improvement.
Dr. Vicki Comeau N.D., has always enjoyed the continuous learning aspect of being a Naturopathic Doctor.   One year she enrolled in a course that led her to the practice of Contact Reflex Analysis (CRA).  This was a technique based on contacting various reflex points on the body which identified causes of imbalance the person was having and what could be done or given in order to help correct that imbalance.  What fascinated Vicki about this was that this was strictly a hands on technique that did not require any equipment.
While in attendance at one of the Contact Reflex Analysis symposiums, Dr. Vicki Comeau N.D., met a chiropractor that shared information about another fascinating technique called Matrix Repatterning.  The chiropractor was in awe of what he saw in his practice while using this treatment for any type of musculoskeletal injuries whether old or new.    The majority of his patients could see and feel differences instantly.    To Dr. Vicki Comeau N.D., this sounded too good to be true.
At that time she was already 10 years in practice and had been in search of finding another effective therapy that could address more of the musculoskeletal problems patients were presenting with.
She had noticed that more patients were having either structural old injuries or acute ones that were directly or indirectly linked with their main health concern found with the electro dermal stress testing and CRA findings.     It was well known scientifically that when a cell becomes damaged through old injuries or trauma to the musculoskeletal system (fascia) the cell can change its shape.   If this happens, those cells become less likely if not completely unable to function as they were designed.   This can lead to disease.
It wasn't until she had experienced some resurfacing neck pain from a past car accident, that she attended a Matrix Repatterning information event.  Unable to rotate her neck and in great pain;  within minutes of participating in a demonstration using her own hands, instantly, had full range of motion and no pain.     This was what she had been looking for!
She completed her certification as a Matrix Repatterning Practitioner in 2010 and within the last couple years has also been offering this support to animals (horses, dogs & cats).   It has always been one of her passions to work with animals and after welcoming two horses to her family and gaining a lot of great experience working with them, she decided to complete her certification in Equi-Bow therapy and in 2021 has opened an animal based bodywork company (Spirit's Path of Performance) offering Matrix Repatterning, Laser therapy and EquiBow (Bowen therapy/Craniosacral/Feldenkrais).   The appreciation and quick responses she sees are so rewarding!
Being in practice for over 20 years, she maintains her passionate enthusiasm for helping people of all ages with the one thing that we all share in common –"chronic stress".    Through ongoing education, being an entrepreneur and making time to support and care for her family, she understands the demands and pressures that most of us experience in our lives.
It is her mission to help you understand how chronic stress may be influencing your specific symptoms and then to formulate an action plan to help you regain your health.  This is achieved   through various testing methods, so it is specific to your personal needs.
Stress comes from many sources and can impact your body in different ways:
Biochemical – food allergies, food sensitivities, microbiome imbalances such as parasites, bacteria, viruses, heavy metals, yeast & mold, nutritional deficiencies or excesses, etc
Emotional– anxiety, fear, worry, anger, frustration, etc
Physical – muscular strain, sprains, trauma, injury, exercise, surgery, etc
Spiritual 
Understanding what is causing symptoms is the first step to knowing what you can do to help fix it!    If you are looking for answers to help explain why you are experiencing the symptoms you are or what may have contributed to why you have been given the diagnosis you have, then please contact us so we can start finding some solutions that can help you get back to regaining your life.